Sacred Fire Asheville firekeepers Lisa Lichtig and Patrick Hanaway have opened up their home and 30 acres of land they steward for participants attending Fire Speaks to camp or rent a room.
Camping on the knoll: $25/tent (saturday and/or sunday night) includes access to 2 miles of trails, outdoor shower, sink and outhouse. No kitchen facilities however there is electricity at the sink. Bring your own food and cooler. Covid guidelines of wear * wait * wash are required when you are < 6 feet from others.
Pay for your tent site when you register for Fire Speaks. Camping limited to 10 tents.
Check in Saturday 2 pm. Check out Monday 2 pm. If you plan to camp, please help out with clean up Sunday 10 am – 12 noon and/or Monday 10 am – 12 noon.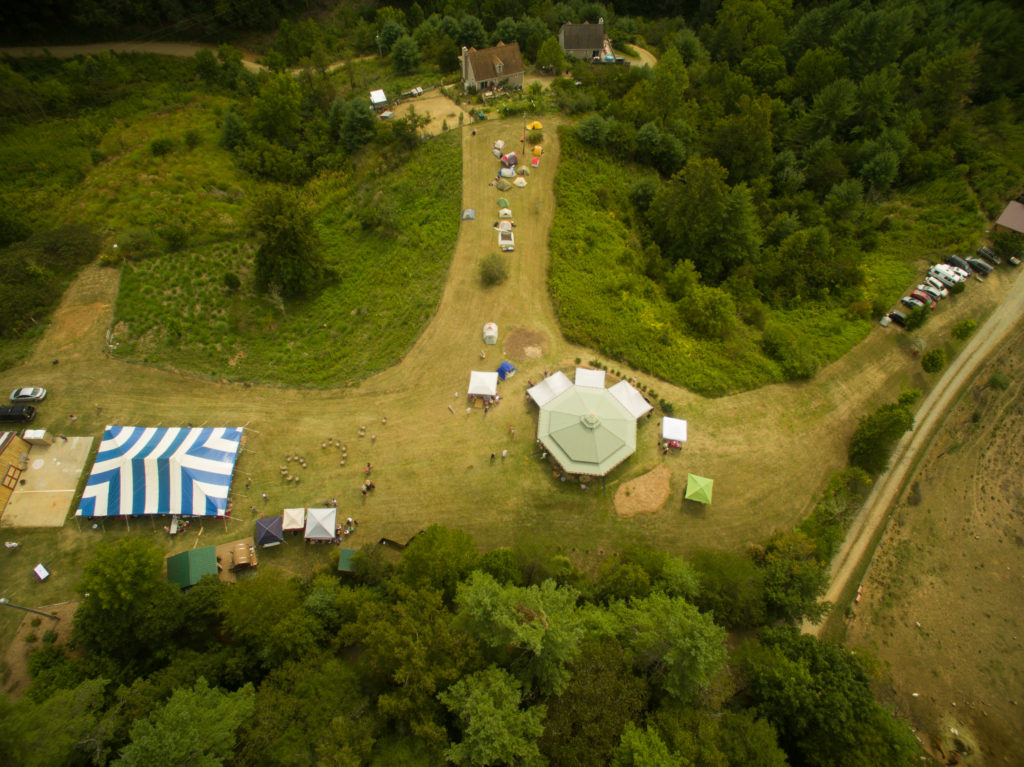 Reserve a room at Trailtime – a beautiful 6 1/2 bedroom vacation rental on the land of the Fire Speaks Venue equipped with 2 kitchens fully stocked with cookware, 2 living rooms, media room, 2 dining areas, screened in porch, covered outdoor seating/dining, lower patio with hot-tub, upper patio with sunset views, ping pong, foosball, outdoor fire pit, 2 miles hiking trails: $100/room/night with a 3 night minimum plus a cleaning fee.
Upper Level: 1 1/2 rooms + full bathroom ( King + Queen futon in Master bedroom with a ante-room to the master that has a single bed. Bathroom is off the ante-room)
Middle Level: 1 bedroom + full bathroom (Queen)
Lower Level: 3 bedrooms + 2 full bathrooms (King, Queen, double bunk room – 4 beds)
Casita: private room off the main house with double bed no bathroom – use bathroom and kitchen inside main house.
Make it holiday weekend with community. Check in 4 pm Friday – Check out 10 am Monday.
May 15 is deadline for reservations.
You can view the layout of rooms and beautiful photos of Trailtime on the Carolina Mornings website even though you won't be booking through them. Consider reserving the whole house for your next family vacation or group event through Carolina Mornings.